768.
Faucet reamers
, used to recondition damaged valve seats.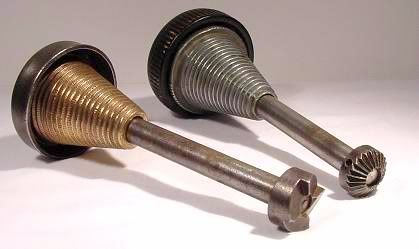 Both of the cones can slide freely along the shafts, and are threaded on the inside and outside.

769. According to the seller it's an alignment pin, for temporarily lining up the holes in two pieces of metal.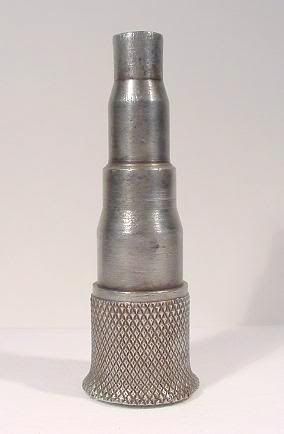 But it looks a lot like the swaging tool seen below that I posted in Nov. of 2004, it's used to make a straight coupling between two pieces of pipe.

770.
Waldom Electronics HT2038 Extractor
. Leon's description of it: The spring loaded tool is placed over a round Molex style connector pin and pushed down over it. Hopefully the retaining ears will slip into the end of the tool, be held out of the way and allow the pin to be pushed from its housing. Seems simple enough, but they usually take a bit of finessing to consistently get it to work right.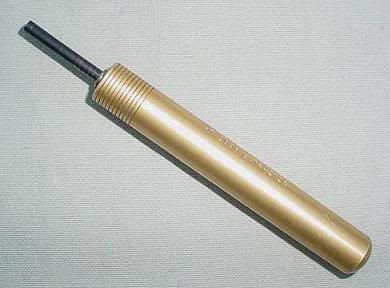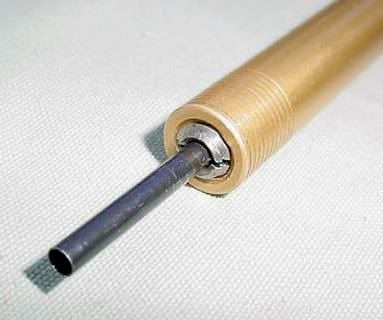 771. Breath-O-Life pure medical oxygen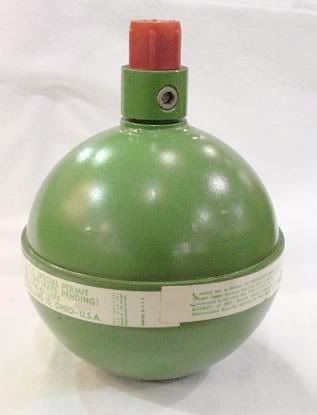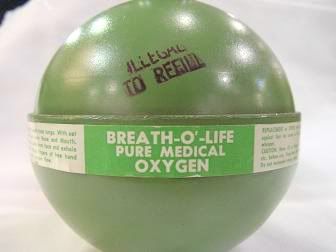 For use in temporarily relieving motion sickness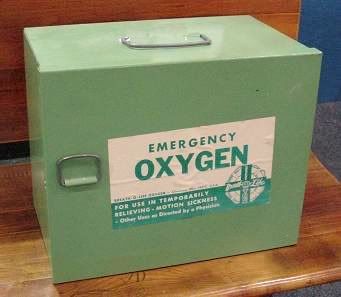 The box held three canisters and masks: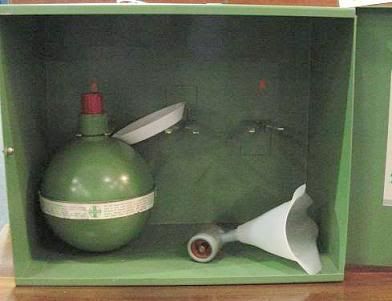 The owner was encouraged to become part of a Voluntary Humanitarian Service,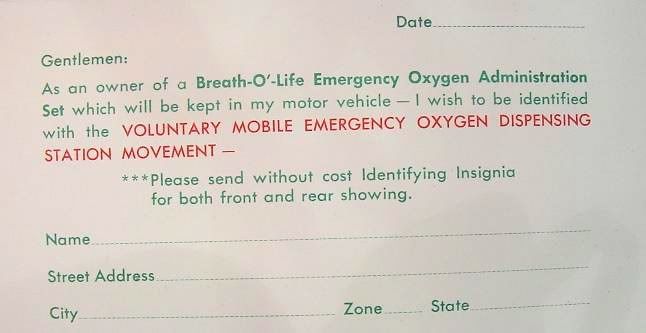 by placing stickers in their car windows advertising that they have emergency oxygen.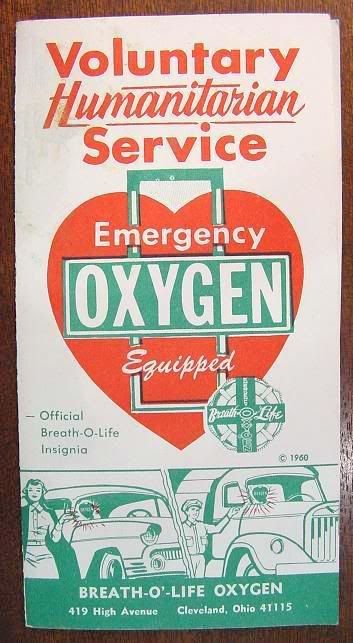 772. The object at 8:00 is a
speaking trumpet
or talking horn, it was used by chief officers to shout orders to their men at a fire. The trumpets were also used as a stein after Fireman Day parades to drink beer at the party. They put a cork in the speaker end and drank from the other end.
The symbol at 11:00 is supposedly a torch that was used to light the way in front of horse drawn firemen, and to light the street lights. I've asked several firemen their opinions and some don't agree that it was used in this manner, stating:
"The torches carried in front of hand-drawn apparatus were much shorter, what looked to be a piece of kindling that had been soaked in a flammable liquid on one end of the torch. The torch bearer would be run over if he tried to light the way for horse-drawn apparatus. If the torch on the badge were for lighting street lamps, it wouldn't be on a firefighter's badge."
I've also heard that the torch was used for leading parades, and used in Colonial times to set fire to the thatched roofs ahead of a spreading fire to starve it.
The hooks were used years ago to pull burning thatch from a roof and also to pull down walls, conices, and chimneys.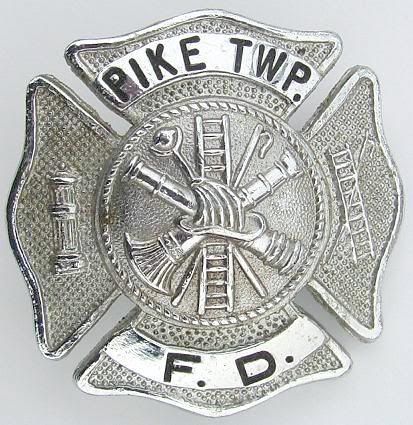 773. Staple remover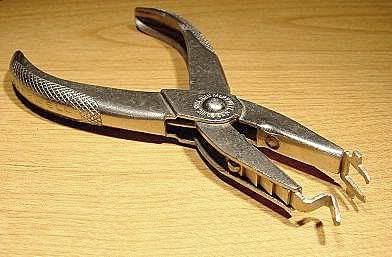 First the ends of the staples are unbent, then the tool is used to pull it from the other side.
Last week's set is seen below,
click here
to view the entire post: